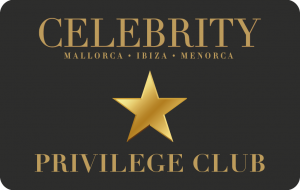 Welcome to the Celebrity Privilege Club.
You are just a few clicks away from enjoying many special offers and promotions from carefully selected retailers, restaurants, bars and many more businesses too…
Becoming a member of the Celebrity Privilege Club is FREE!
To join the club all we need is your full name and your email address (psstt – we don't share or sell this info to anyone else).
Please input your details below and once you've done that an email will shortly arrive in your inbox with your digital membership card. We suggest you keep the image of the card saved somewhere safe on your phone so it's easy to access if asked by a retailer.
That's it! How easy is that?
Sign up now and start enjoying all the FREE member benefits.
Simply fill out this form and join today!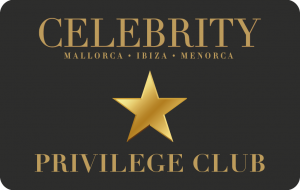 Bienvenid@ al Celebrity Privilege Club.
Estás a pocos clics de poder disfrutar de las muchas ofertas y promociones especiales de nuestra exclusiva selección de comercios, restaurantes, bares y muchos otros negocios y servicios de interés.
Hacerse socio del Celebrity Privilege Club es GRATUITO!
Lo único que hace falta es que nos des tu nombre, apellidos y dirección de correo electrónico (comprometiéndonos a no compartir ni vender estos datos a ningún tercero
Una vez rellenado el formulario recibirás un correo electrónico con tu tarjeta digital de socio. Recomendamos guardes una copia de tu tarjeta en el móvil para poder acceder a ella con facilidad en caso de tener que mostrársela a un proveedor.
¡Ya está! No podría ser más sencillo
Hazte soci@ y empieza a disfrutar GRATIS de todas las ventajas del Celebrity Privilege Club.
¡Rellena el formulario y hazte socio hoy mismo!