It goes without saying that so many of us are rallying around each other as challenges, difficult times and day to day issues lead us to rally around, friends and family. Well, last Friday myself, friends and a large crowd of fans and amazingly also visitors who did not know the rally was taking place all rallied around but not for helping or to support each other but to enjoy, take in the sounds and see the cars taking part in what was the 550 Challenge Rally. In its second year this 550 Rally of Mallorca is certainly one that is growing from strength to strength. The Rally organised so well by those who also bring us the Rally Clasico of Mallorca each March was an experiment last year. Will it work in October? and will it attract attention, sponsors, cars and fans. Well, it did and so I was delighted to attend on behalf of Celebrity Magazine to take in the atmosphere, view the cars up close and talk to many of those competing.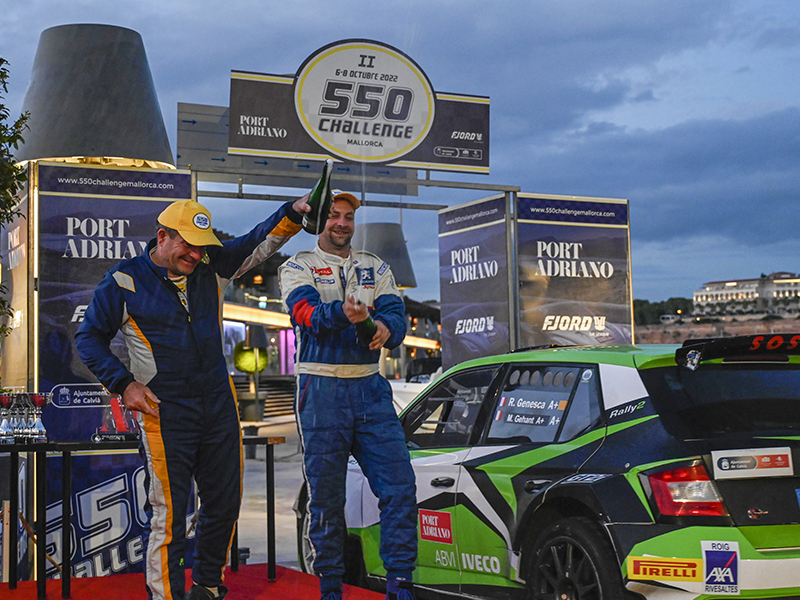 Some, I knew and cars from the island, the UK, Europe and beyond were looking forward to this 550 kms rally over 3 days of stages. The venue and base was again Port Adriano and the paddock was full of interesting cars which were entered into 3 different categories with teams from 8 different Countries taking part, ranging from full blown rally cars to those that are primarily classic road cars. Something for everyone and that is the beauty of this rally.You can take part, win your stages, by the way, keeping closest to the average speed rules and time set by the organisers.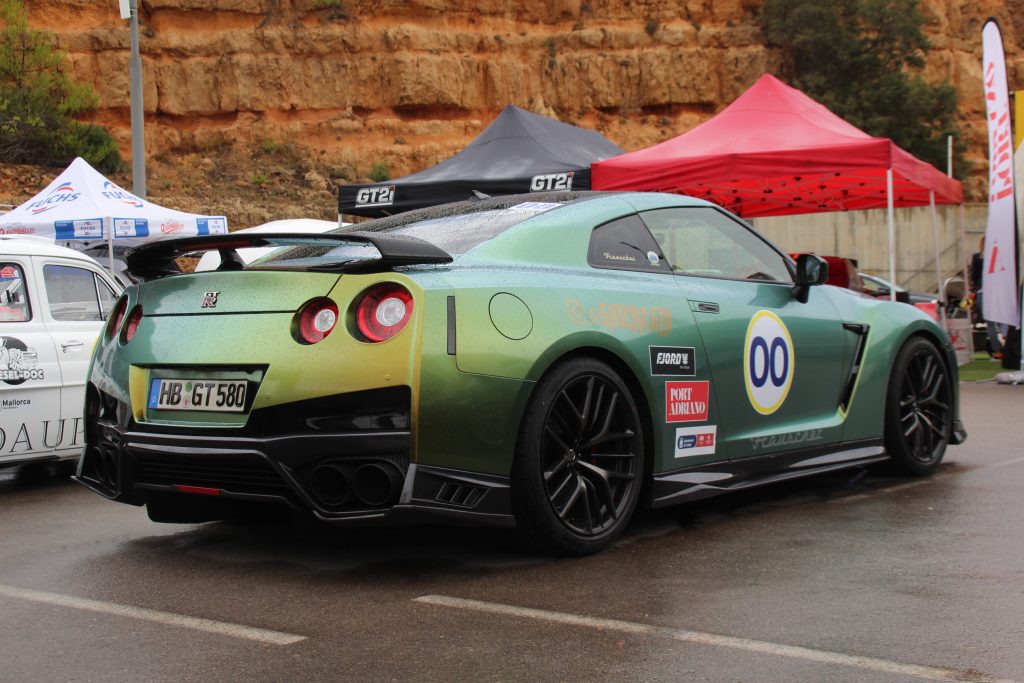 Anyone can take part and some nearly 40 cars were in the paddock. Some rare cars, some iconic rally cars of days gone by, cars from the 50's and 60's and marques we all know and love. Well, if you love cars like me and certainly I was not alone as the crowds came along that first day. Sadly, Day 1, early afternoon brought some rain but that did not dampen our spirits and thankfully the sun shone through long before the start at 5pm. Plenty of time to enjoy the cars close up, the merchandise, and enjoy a drink at the specialist bars and see the mechanics at work preparing the cars for the start.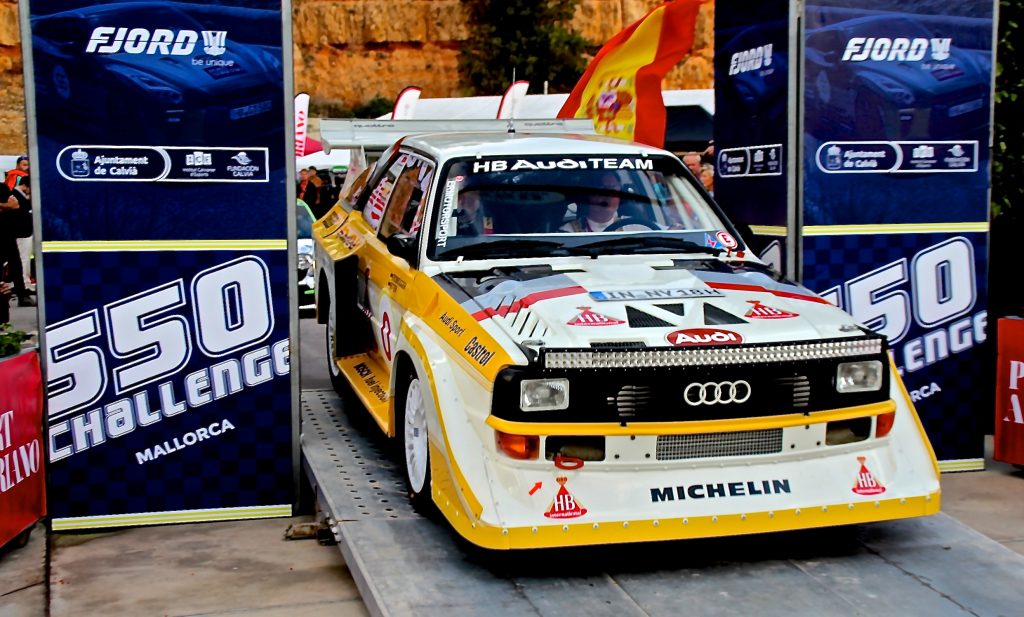 I love the buzz of the paddock and chats. Something special and you can talk to anyone. There were MG;s E.Type, Triumphs, a colourful Nissan GTR from Germany, now that is fast, plus Ford Escorts, Porsches, Vauxhalls and Skodas, to name but a few. Some worked on their cars in the open and others under full blown portable garages, drivers competing for fun and professionals competing as though this was the rally of all rallies. Indeed many road sections of the rally course are closed to the public so that these real rally cars can be taken to their full potential. Dangerous and skilful is a must on such small closed roads. Others take it easy but even those in classics have the adrenalin to maybe push faster than they should. Well, you can so why not???What makes this rally and the Classico so interesting is that Toni Dezcallar, one of the organisers and compere has such knowledge of cars with charisma, not forgetting all the others on the Challenge team, but Toni knows his cars and at the drivers pre rally meeting speaks to all and the public in 3 different languages.
We all felt part of the event and at the start each car drives up the ramp and is introduced to all with the Spanish flag draped over the car before. GO and along the front of Port Adriano, around and out onto the main roads and the first stage. Not many Countries allow this so huge thanks goes out to not only the organisers, but Port Adriano, the various regional government departments and police in pulling all of this rally together to make it another success for the island bringing joy to fans and visitors alike.So 3 days of different stages, the base at Port Adriano which is an excellent location came to an end on Day 3, Saturday, and points for each car category, each day were counted and the winners were announced. The overall winner was Richard Genesca and his co-pilot Marc Gehant driving their 2018 Skoda Fabia. A French team winning some 18 stages in the rally. Some feat for sure!!!!
Well done and to all taking part. For all results, more details then do visit www.challengemallorca.com
All were winners in completing this fantastic rally along normal roads, challenging hills, mountain roads, and narrow lanes across this wonderful island. We all have our memories and look forward to the big one, the Classico rally of Mallorca next year from Portals. Do look out for details but you can be sure that Celebrity Magazine will be there to cover and who knows, be part of one of the many teams taking part. We shall rally around and chat but for me it is a no brainer. Be in the heart of the rally. So enjoy our new issue of Celebrity found at quality locations, and please do visit our website for more articles, news and much more on www.celebritymallorca.es. Call us, give us your feedback and consider advertising in what is Mallorca's fastest and most exciting magazine. We strive to bring something to all our readers and soon more exciting news about Celebrity is on the way. David Whitney