The main piece was a large-format portrait of Andy Warhol, created "speed painting" style within 5 hours. Icon Zar is known for her black and white portraits of 2-3 meters of modern icons.
She has already painted Karl Lagerfeld, John Morrison and Queen Elisabeth. This time it was not clear whether Icon Zar would complete a portrait in time, but she did it!
The gallery owner Andreas Streicher put the art on the gallery van "just in time" and brought it to the exhibition.
Other featured art pieces as "Social Cocaine", made from luxury property catalogues in the size of money; "Hidden Roses" , created from medical masks in the shape of roses or female parts, if you like to this this way; "Secret Garden"- used coffee caps," Gossip Oysters"- oysters shelves.
 "Trigger Su" is ceramic paint on paper, influenced from Islamic countries in the style of "ebru" art.
Also showcased were iconic cartoon-like seahorses presented both as canvas paintings and 3D sculptures crafted via 3D printing technology from 45 cm to one meter fifty cm high.
The limited edition of "Russian dollar bills" featuring a portrait of the artist, was the most purchased artwork with faces of the clients.
(These "Russian dollar bills" are still available for purchase, with an option to customise them with customer's portraits). The second version was released during conflict to help Ukraine refugees flee from crisis zones with message: "We are Brothers and Sisters". The "Dollar Rose", the final dollar of this series, is coming soon. Watch out!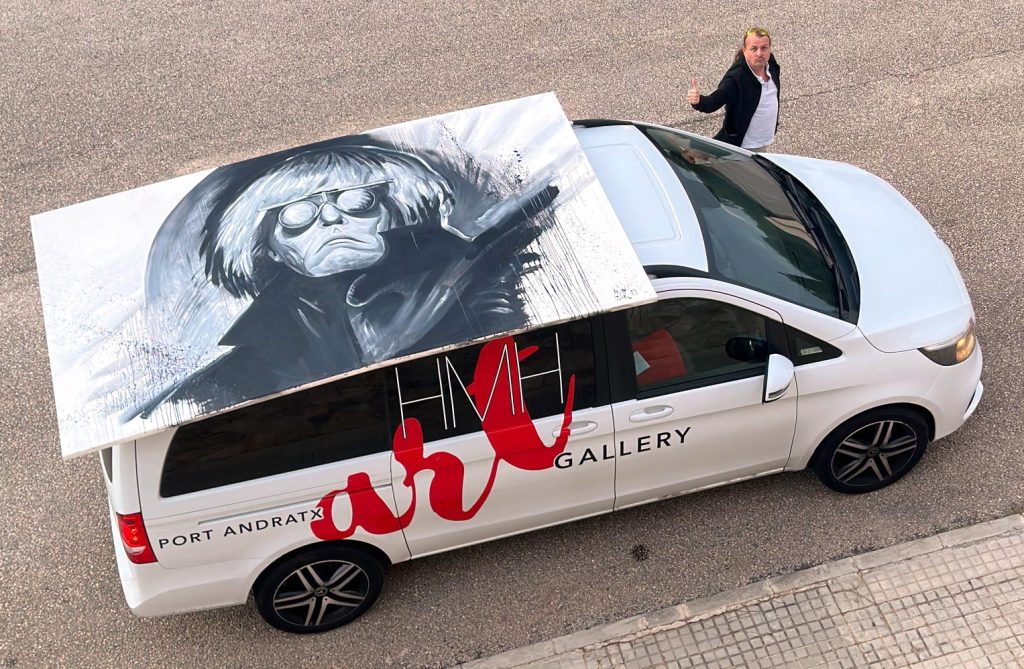 Curated by Andreas Streicher, visitors can expect to experience a unique museum-quality exhibition full of new opinions and inspirations.
Opening hours: Tue – Sat 9 a.m. – 6 p.m.