The winter months are often long and cold – so you look forward to a cosy fire in your own home. From the well-known fireplace in manor houses, the heat source has developed into a design icon and should no longer be missing in any modern household. Designing rooms to achieve a warm and cosy ambience can be challenging as we usually tend to pay more attention to the frequently utilized zones. The primary aim of any room should be to create an inviting atmosphere that goes beyond special occasions and is perfect for everyday use.
However, with the clever use of colours, furniture shapes, design elements, accessories, and the right layout, we can easily transform any area into a warm and inviting space with a fireplace that brings light and joy to every room.
There is, however, a certain charm to watching a dancing fire that can brighten up your surroundings while also offering warmth and comfort.
With their contemporary design from FOCUS Creation , these ambient models enhance your space with their presence and offer a view of the fire protected by a steel casing. Without wanting to dominate the space, these fireplaces reveal a unique, unusual and non-conformist presence.
Whether in black, white, or grey colouring with gas or wood fire radiates an inviting, stimulating and invigorating charm.  Not only for indoor use but even for external spaces.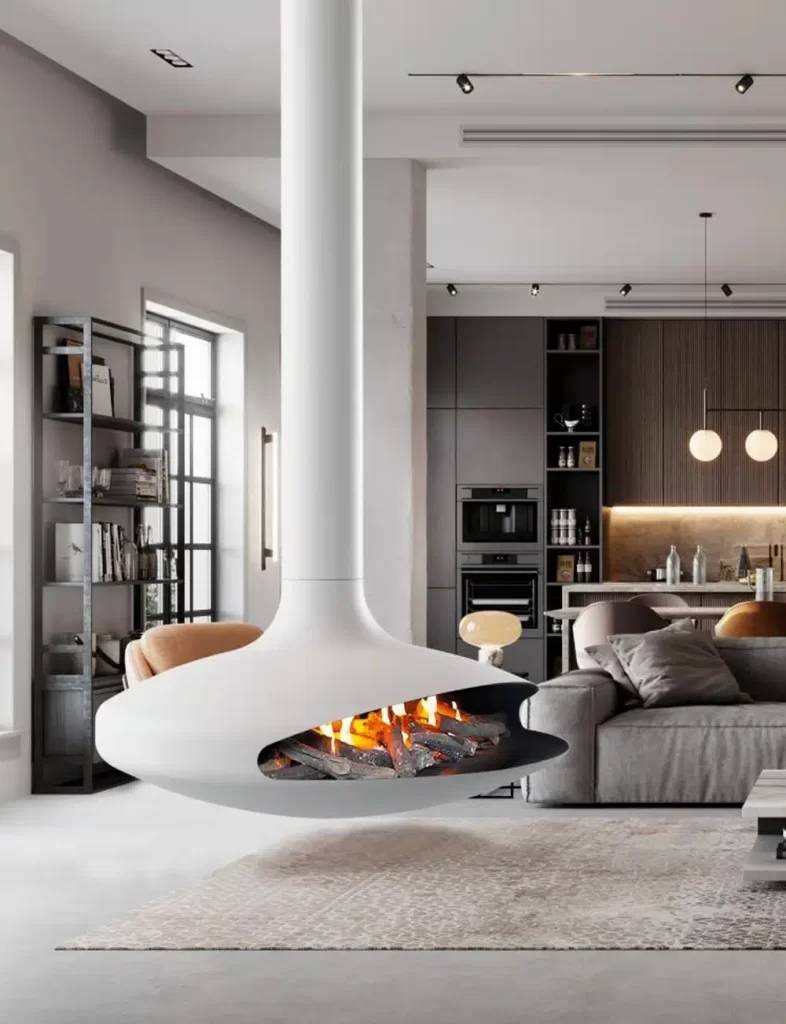 Fire pits and Barbecue Grills are probably one of the last things you'd consider to have a designer product. The way they get charred and burned means they could lose their charm sooner than most products, especially outdoors that are exposed to the elements most of the time. That, however, only served to inspire designers to find a solution that is both practical and beautiful, leading to a fire bowl that looks more like a fireball. The fire pit's opening isn't completely level, as you might have expected from other fire bowls or the Wall-Grill which provides function and style and doesn't take up space. Looking at the Bubble or the Dewdrop both are an eye-catcher in any garden, thanks to their timeless design. The ideal combination of simplicity and luxury. In essence, with aspects such as roughness and durability, all models withstand the outdoor elements without losing their touch of style.
As usual safety first, given that all of the modern fireplaces are safe you should always have a safe guard next to you.  Fire safety is an essential aspect of any home or workplace, yet the traditional fire extinguisher often remains an overlooked necessity until an emergency arises. This Extinguisher Redesign challenges this status quo by seamlessly integrating safety with aesthetics, making it an indispensable addition to any living space. This innovative design aims to revolutionize fire safety by addressing usability concerns and enhancing the overall user experience. Whatever you decide, keep in mind you are dealing with fire – and it will fire you up with fresh unseen items for your home.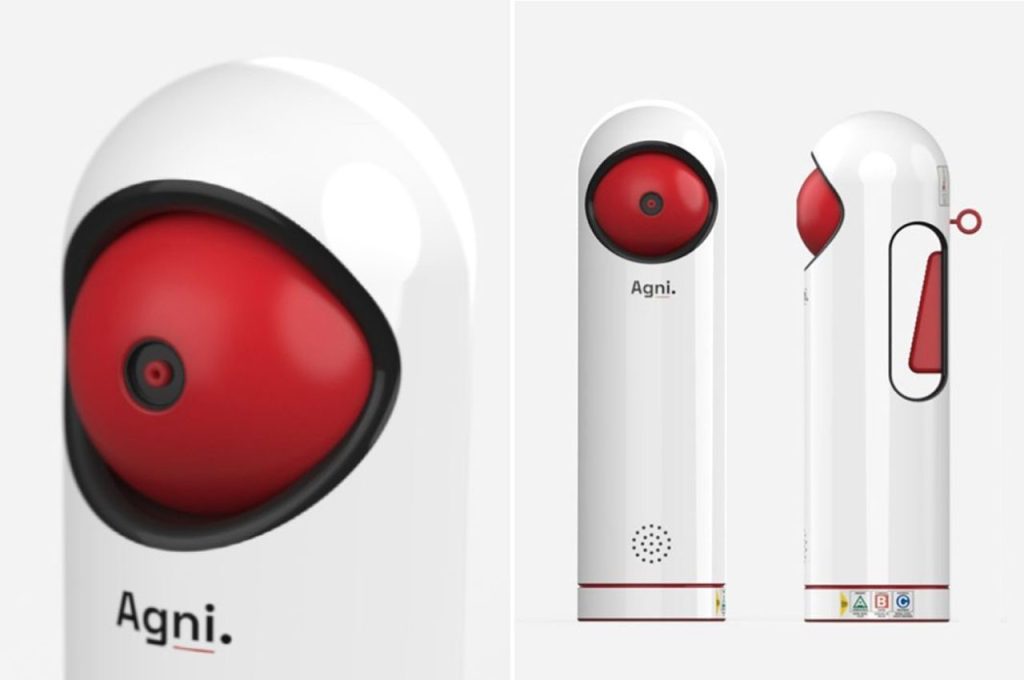 You may also like