When an outside area looks like it is too hot, do you want to cook and eat there, or not? Nothing has undergone more change than the use of the outdoor area of many apartments and houses. – the merging of the indoor and outdoor areas into one living space. The outdoor is just as stylish as indoors, the outdoor couch is as comfortable as in the living room and the outdoor lights resemble the lighting indoors.
For dramatic lighting effects, nothing beats illuminating the edges of objects and even pathways, creating a kaleidoscopic scene that is nearly impossible to pull off during the day, at least not without super-powerful and super-expensive lights. However, making such a striking visual effect is not only accessible but also easy. The rope light can be bent and curved to follow the contours of pathways, arches, and other objects. Or you can make your own piece of lighting art with the rope light acting as your pen.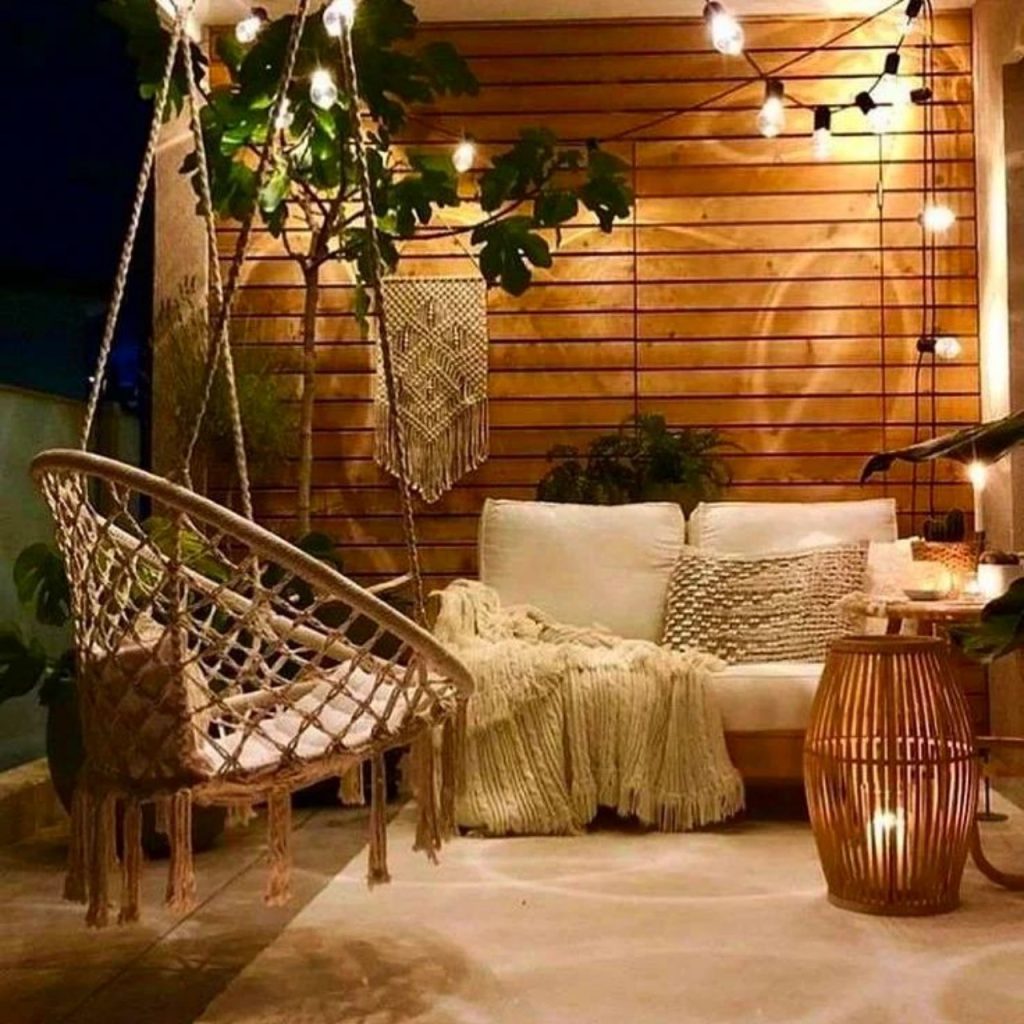 If you paint your house with broad strokes of illumination, these equally capable and beautiful Outdoor Spotlights guide your visitors' eyes to what you want them to see. It might be your patio, an ornate piece of decoration, or even a stage for your poolside party. Whatever it may be, these outdoor spotlights will create the perfect setup to draw their attention without blinding people, thanks to the lamps' soft and graceful glow.
Although, one thing that always worries me before any outdoor getaway is the meals! A good meal isn't always guaranteed though when you're getting down and dirty in the outdoors, but we can always try our best with these gadgets.
This is a portable outdoor barbecue grilling pan that you can bring to your outdoor adventures this summer. Though it looks like a portable projector, it is a super useful outdoor kitchen appliance that has been amped with a gas tank, fire source, and oil storage module. When you open it up, you'll see two partitions where you can grill your meats on one side and your vegetable on the other. The design of this portable grill is inspired by the usual suitcases, from the foldable design to the handle and all the accessories.
The LAVA-BOX is a portable stove that looks minimalist and classy. They're some of the design inspirations for this stove or rather the mood board used in coming up with the final look. You get a box with a cover; when you open it, that's where the stove shows itself. It's a single burner with a refillable butane gas container fitting right under it. There's a wooden knob on the right that lets you adjust the flame level for things like when you're heating water, frying something, or grilling pieces of meat. There are also wooden handles on the side for when you need to move the stove when it's in use or has recently been used and you don't want to burn your fingers. We like to be sitting around the fire and adding a special touch in terms of comfort and design with some stylish chairs.
This chair starts out with a simple geometric shape that evolves into something with its own personality, almost resembling an exquisite yet subtle throne that you can sit on, whether relaxing in the castle that is your home or basking under the sun in your backyard. It's easy to underestimate the value that simple shapes can provide, especially when there's so much attention paid to elaborate and complex forms, contours, and colours. Even minimalist designs sometimes pile on multiple elements, straddling the fine line that divides minimalism and everything else.
Not everyone can call a garden their own. Many have a balcony or terrace, and here too there are numerous possibilities for transforming them into true oases of well-being. The first step is to clear the clutter and create a furniture layout that offers maximum open space. Transform the balcony into a functional zone with a pair of chairs and a centre table. Treat the section of your balcony like a living room by introducing a comfy chair and throw pillows so that it can doubly function as an exciting reading nook. Go for only a few pieces of furniture and choose space-saving furniture that can be folded after use. Don't forget to go for wooden furniture in materials like cedar, teak, or redwood. Protect the wooden pieces with a sealer and clad the walls with sleek brick tiles. Also, look for good flooring. Nothing beats special flooring. A flooring design can instantly upgrade the overall look of the balcony. Some of the best flooring materials include porcelain tiles, cement tiles, and natural stone. Furthermore, the balcony can be designed as an extension of the living room or bedroom. Use a similar indoor and outdoor flooring material and create a brilliant inside-outside connection. Make sure that all the furniture looks towards the outdoors and only include a few pieces of furniture on the balcony as they can block the view from the indoors. Large spans of glass door panels can be used to separate the balcony from the indoor room without breaking the visual connection, making the balcony feel larger. Coordinate the space with similar colours and choose a colour palette that is an extension of your home and personality. You can also spruce up the face of a concrete slab with interlocking wood deck tiles, as they are effortless to install. Plus, artificial grass can be included as it mimics the look of a lawn. To stay with the lawn theme, enrich the outdoor space with a variety of plants.
Surround yourself with nature and spruce up the balcony with lush green plants. Find your green thumb with potted plants and bring in flowering plants with a sweet fragrance. If you love to cook, use coriander, basil, mint, and rosemary, and eat fresh from your balcony garden. Do some research and pick the right plants according to the climatic conditions and the amount of sunlight the balcony receives.