By David Whitney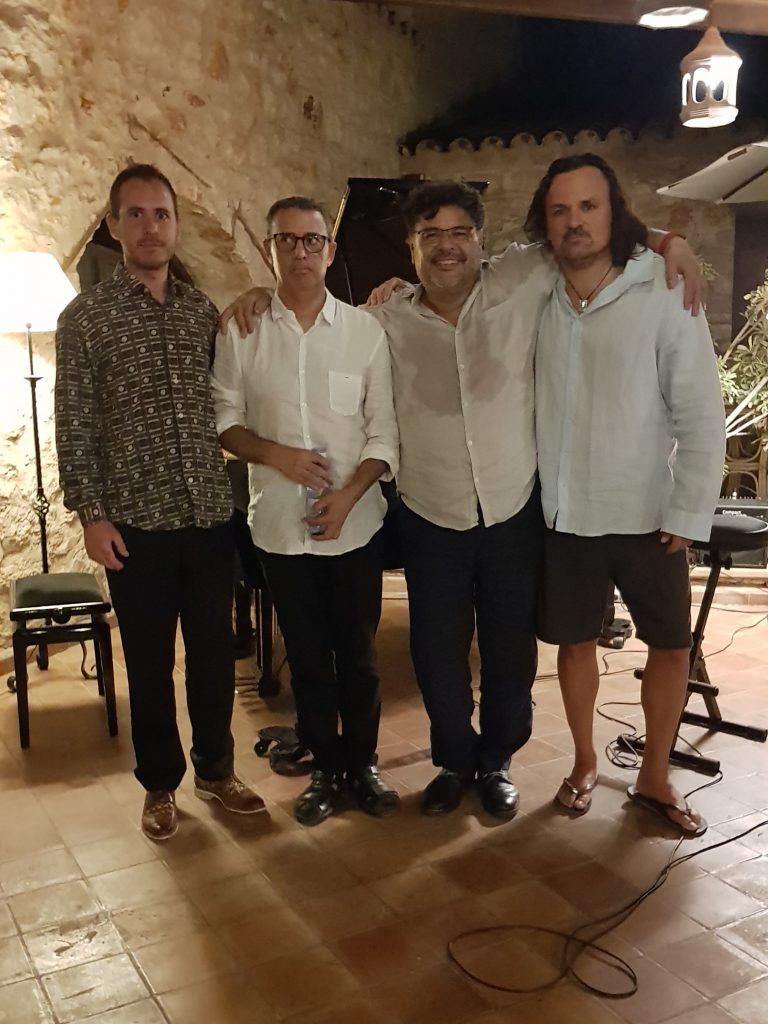 The day temperature was unbearable last Saturday August 14th as I drove along the windy country roads to a concert organised by the talented Alfredo Oyaguez, Director of the XLIII Deia International Music Festival. This wonderful festival of music now extends itself outside of Deia and it was on this evening that I approached the hidden gem of Hotel Sa Bassa Rotja along a lane lined with tall palms leading to this beautiful Finca Ecoturisme. This ancient Finca hotel near Porreres is set within large grounds and amazing gardens planted to perfection with it's swimming pool and outside covered restaurant. The hotel, cool inside retains it's original grandeur and pieces and also boasts outside rooms for it's guests. You must check out their website and the Festivals website for details as more concerts at the hotel are to be performed.
It was here that the concert was being performed before hotel guests, visitors and invited guests. What a delightful setting as the heat succumbed, a little at least. The tables laid for dinner and drinks were served before Alfredo introduced Sergio Bustos, a tango "Troubadour" a true Argentinian born in Cordoba and now of this island. Sergio has established himself as the "Voice of Tango" and the evening's music was to honour the 100 years celebration of Astor Piazzolla, the renowned figure and ambassador of Tango music creating the classical style from it's humble origins in the docks of the Atlantic ports of Argentina.
Sergio whose voice has the qualities of a classical tenor still retains the folk roots of the original emotional songs of Tango. Accompanied by local pianist Gori Matas, a master of such music and with guitarist Omar Lanuti it was an extraordinary evening as Sergio's voice, so perfect went out to all in the restaurant. It was an opera feeling within a beautiful space and all enjoyed not only the superb menu and food but the voice of Sergio was like wine itself to savour along with the delights of your dinner.
I have never heard such songs before and it came as a surprise that Sergio does not even read music. The songs came from the heart and emotions with each song were clear to see. All attending in the restaurant rose to applaud such beautiful singing and accompanying music by his so talented ensemble…I was lucky enough to share a long table for a late dinner with Alfredo and his invited guests and the man himself. Sergio Bustos a name to look out for and to see him performing at a concert will, I am sure lead you to applauding such a talent and from a man who is such a down to earth person.
So thanks to Alfredo Oyaguez for discovering such talent and check out forthcoming events of the XLIII Deia International Music Festival 2021 on www. dimf.com You will not be disappointed.